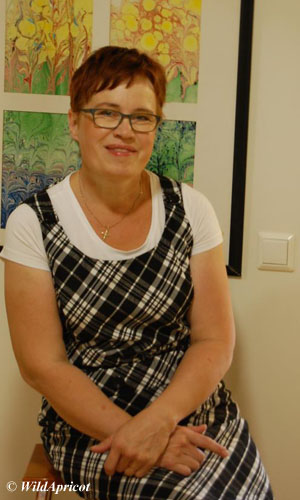 I am Paula Huuskonen from Finland and I breed apricot miniature (medium size) poodles in Maaninka about 45 km from Kuopio to direction Viitasaari. My family consists of my husband Hannu and children Heta (born -88 ), Ville (born -91 ) and Topi (born -98 ). Heta and Ville though are already living on their own. Besides poodles we have as pets four cats: ragdoll Aku, cornish rex Minni, devon rex Mikki and maine coon Touho.
There has always been dogs in our lifes. The idea of serious breeding though came only after year 2004, when we purchased our first miniature poodle Kultahunajan Braigu aka Iitu from kennel Kultahunaja in Joensuu. When we were buying the dog I said that we are looking for a pet dog and not a show dog, but slowly my mind started to change as I watched Iitu's lovely character and got to know the heart of the poodle. In poodle I am mainly enchanted with it's intelligence, which doesn't make it the easiest of dogs. Poodle uses his own mind and figures out things and doesn't always have the same opinion as his owner. But on the other hand he likes to please and is very affectionate and cuddly dog. In year 2006 I finnished the breeder's course and applied for my prefix. With the name Wild Apricot I want to express the speed of poodle both in action and thinking. It has very fast reaction capacity, so the owner needs to learn how to anticipate.
In November 2006 Iitu gave birth to her first litter from which I left home 2 bitches, Amelia and Amanda. We have litters quite seldom, only about one per year. My goal is to breed dogs that are healthy, good tempered and conforming with the breed standard, for showing and other activities in a way that the next generation would be better than the previous one. Our dogs are health examined, pra prcd gene tested and character tested. Puppies I accustom to weekly grooming starting from 3 weeks of age and they will be also otherwise handled a lot. When they are starting to move around from the puppybox they will spend their day in our kitchen in the middle of the family life and activities. The puppies get out to the fenced garden so the housebreaking process is well under way when they are moving to their new homes.
Welcome to get to know my home kennel better.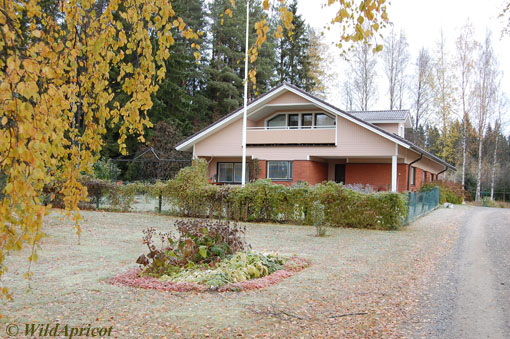 ~ up ~